Railway videos to watch on your computer or TV - right now!
Great News! Our popular video downloads are now available to purchase directly on this website!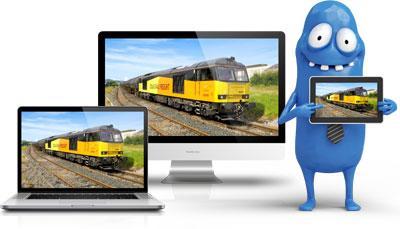 We offer many great titles in Standard and High Definition. You can watch the videos on your computer, mobile device or TV - and the downloads are yours to keep forever.
We began producing railway videos on VHS cassettes back in 1994. As technology evolved we moved onto DVDs and more recently to high definition Blu-rays. Video Downloads are another step forward. It isn't a replacement for DVDs and Blu-rays, it's an additional service we are now offering.
After making a purchase you will receive a link by email from where you can download your videos. They are then yours to keep forever and play on any devices you like.


If you see this icon next to one of our titles, that means it is the video download version.
File Size & Resolution
Our video downloads are all available in Standard Definition (SD) and many of them in 1080p High Definition (HD).
How do I get my video downloads?
After making a purchase you will receive an email confirming your order and a second email containing a link from where you can download your video(s). The files are quite large so they will take a while to download - this depends on your broadband speed. Download the MP4 files and keep them safe (ideally make a second backup copy of the file, just in case), the videos are now yours to keep forever and play on any devices you like.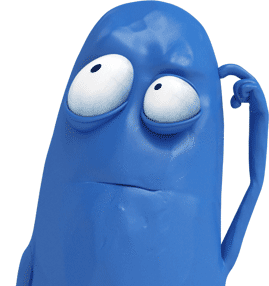 Downloading large files
The files are quite large so it will take a while to download - this depends on your broadband speed. Please do not attempt to play the video whilst it is still downloading, if the download is interrupted then it may need to start again.
Problems downloading large files are often caused by wi-fi briefly losing connection (this is normally not noticed in everyday internet browsing but can become a problem when downloading large files) - if possible try using a wired connection to your router (rather than wi-fi), this should provide a more stable internet connection while you download your videos.
Download Attempts
By default our system allows several attempts to download a file, however if you need more download attempts just email sales@videoscene.co.uk and we can organise that for you.
Backups, copies and sharing
You can copy this file as often as you like between your own devices and make backup copies to disc, however the videos are for your personal viewing only so please do not share them (or the download links) with other people,
How can I watch the videos?
Our videos are MP4 files, we recommend using the free VLC Media Player to watch on your PC but you can also use Quicktime, recent versions of Windows Media Player and numerous other software media players. Once you have the file on your computer you can transfer it to other devices such as compatible tablets and phones.
Can I watch on TV?
There are several ways to watch downloaded videos on your TV, which method you use may depend on your equipment. You can put your file on a disc and play from your DVD player, Blu-ray player, X-box etc. Put your videos onto a USB stick, as many modern TVs have USB sockets which can read MP4 files. If you have a device such as 'ChromeCast' then you can 'stream' to your TV (from a PC, laptop, tablet or phone). You can also simply connect a computer or tablet to your TV using a HDMI cable. (Please refer to your device's instruction manual for more details).
Refund policy
As with all Videoscene products, we have a satisfaction guarantee. If you are not happy with your download for any reason, simply email sales@videoscene.co.uk within 30 days of purchase and we'll refund your payment. (Please give a reason for the refund - this will help us to improve the downloads service).
I still need help!
If you have any other technical questions please email sales@videoscene.co.uk and we'll do our best to help. If you have other 'non-technical' questions - such as regarding the content of videos, then please also contact the Videoscene staff at sales@videoscene.co.uk